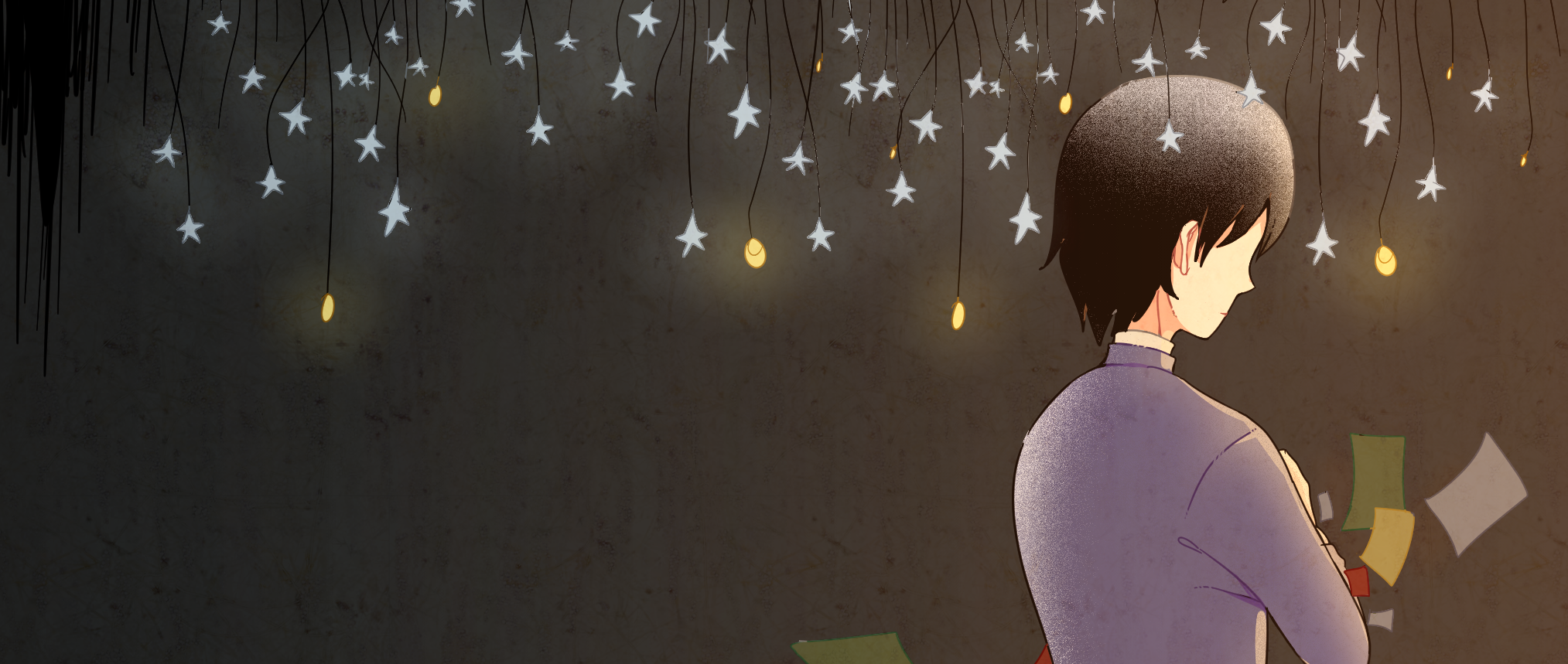 Mr. Kohei's Horror Show
A downloadable game for Windows
INTRODUCTION
Mr. Kohei's Horror Show is a psychological horror adventure developed in RPG Maker MV for the Pixel Horror Jam 2017.
The game features Kohei, a man who finds himself in a place "specifically made for him". Despite being in a completely different realm from reality, he seems to know what is going on and what is his objective. Along the way, he will be guided by two headless spouses called Groom and Grump. He also seems to talk to himself, sometimes...
GAMEPLAY
The game focuses on exploration and dialogues. Along the way you can interact with objects to know more about the main character and the surroundings, as well as find items for "survival".
The main characteristics of the game is the "Stress System": as Kohei goes further in, there are certain events that will make him raise his "Stress Level". When reaching a certain pit, he will collapse and will be taken back to the Main Hub or the last "Safe Place". "Safe Places" are maps in which the player can let Kohei rest in bed or interact with additional objects. One can check Kohei's status through the menu.
Different items can calm Kohei down at a certain point. Saving, instead is done through consumable items found throughout the maps or by resting in a Safe Place. However, the game also provides an autosave feature whenever the player gets teleported in a new map.

There are no fights, but Kohei will have to solve puzzles in order to proceed; they're all tied to the main picture of the game.
SENSITIVE CONTENT
The game contains sensitive contents that may not be suited to all ages. They include:
• Foul language;
• Self-hate;
• Use of slurs;
• Mentions of suicide/instigation/manipulation to the act;
• Child abuse;
• Body Horror (in forms of black shapes and/or wounds);
• Claustrophobic areas;
Please keep in mind this is a demo and will not necessarily reflect the quality of the final product.


| | |
| --- | --- |
| Status | In development |
| Platforms | Windows |
| Release date | Sep 11, 2017 |
| Rating | |
| Author | Rukomura |
| Made with | RPG Maker |
| Tags | Atmospheric, demo, Exploration, free, Horror, Pixel Art, psychological, puzzles, RPG Maker, Spooky |
| License | Apache License 2.0 |
| Average session | About an hour |
| Languages | English |
| Inputs | Keyboard |
| Links | Homepage, Support |
Install instructions
Download the .rar file to your desired folder;
Right-click on it and extract the contents (you need winrar or zip for this);
Open the game folder, read the file documents and click "Game.exe".
Comments
Log in with itch.io to leave a comment.
Just finished playing the game! looking forward for the finished product!
Hey there! I found this game via GameJolt and may have played a more updated version (just for note).
I really enjoyed this little taster, the set-up of our character and the scenarios we encounter paint a very vivid picture of a turbulent childhood. It's a wonderful story-driven piece with a couple of challenging (but not overly so) puzzles to keep things ticking.
There are a couple of times when the game isn't hugely intuitive when it comes to letting the player know what to do, but I also think it's a good thing to make people figure things out on their own. Sometimes too much hand-holding can make a game seem too patronising.
On the whole this demo has laid out what we can expect from a full version, and I'm definitely on board with playing more should the opportunity come along!
Keep up the great work, hope to see more soon! =)
Hello, and thank you so much for playing the game! I'm glad to hear that you've enjoyed it and I also appreciate the little feedback. The game is currently on halt as are every other project, but I hope to pick it up again and make a better version in the near future!
I enjoyed the small part I played, but I encountered a bug that stopped me from continuing. Right after I gave the Lonely Child their Airplane Keychain, it says this: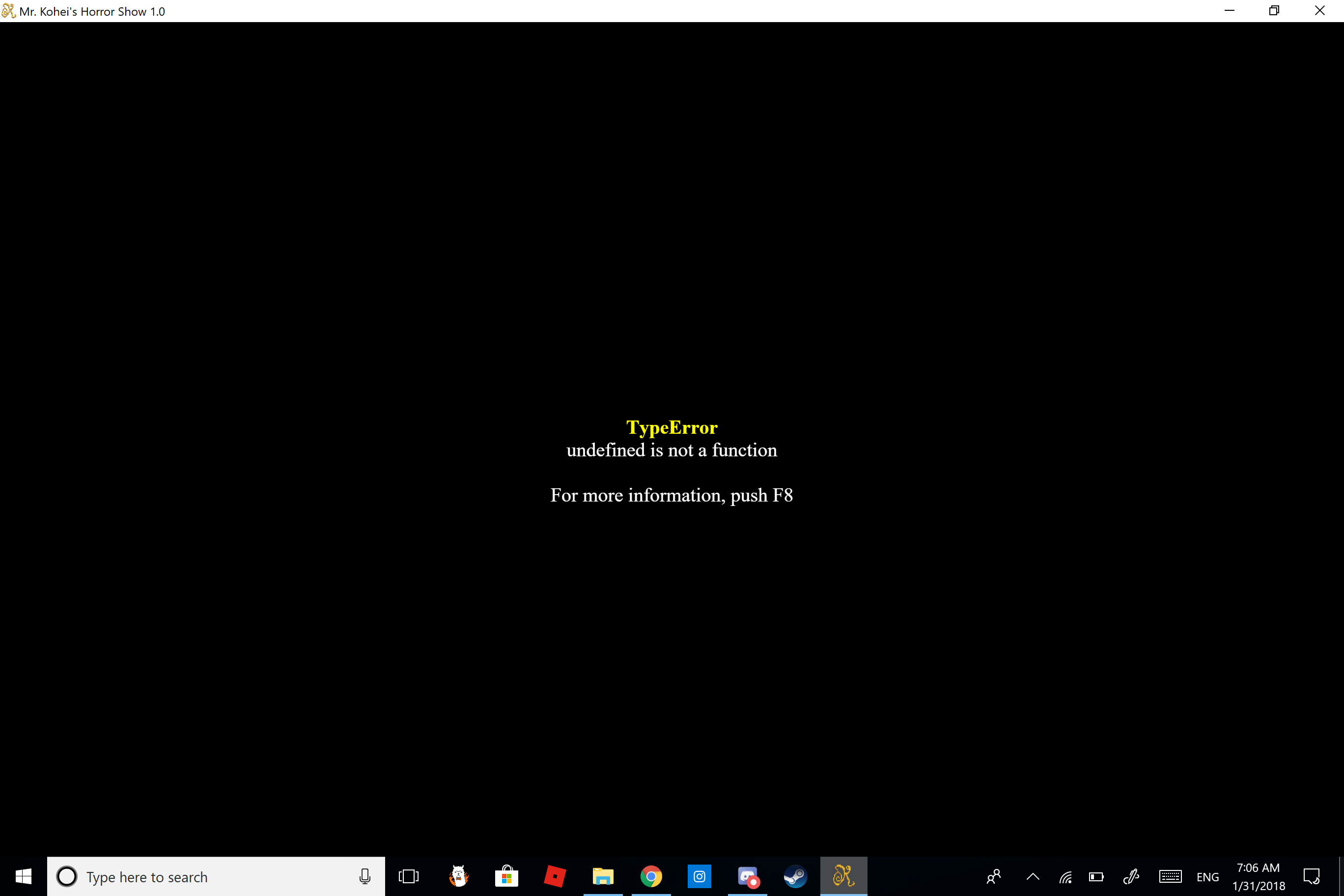 Even if I press Fn+F8, nothing happens and I cannot continue the game. Sorry if this comment is kinda annoying or if i should just contact you directly in some way, I'm just trying to let ya know uwu
Hello and thank you for playing the game! You aren't annoying me, instead, thank you again for coming here to report your issue!
I have heard of a few people getting this... unfortunately it's a random bug and I don't know how to solve it, but did you download and apply the patch for the game? If you did, maybe try closing and restarting the game from your save?
Nicely done! The story was engaging and well told and the visuals were neat. I also thought the stress system was implemented well. Good job!
Great demo but it got me confused at one point :) here is a little lp

Hello and thank you for playing the game! Are you sure you put everything where it should be? Maybe you should place something under the new desk? :)